One of our favourite Olive Tree Market regular artists, Stephanie of Stephanie Elizabeth Art Work, has recently moved to Port Douglas. Distance won't be an issue with our Virtual Olive Tree Market so we are excited that she can join our collective on the day!
Stephanie's 'BIRDSONG' range of prints and originals was recently launched in early September, One of her favourite works, 'Always On My Mind' is a painting created of one of Steph's friends, the fabulous Black Cockatoo Elvis who lives at Wild Life Habitat at Port Douglas, just around the corner from her new home.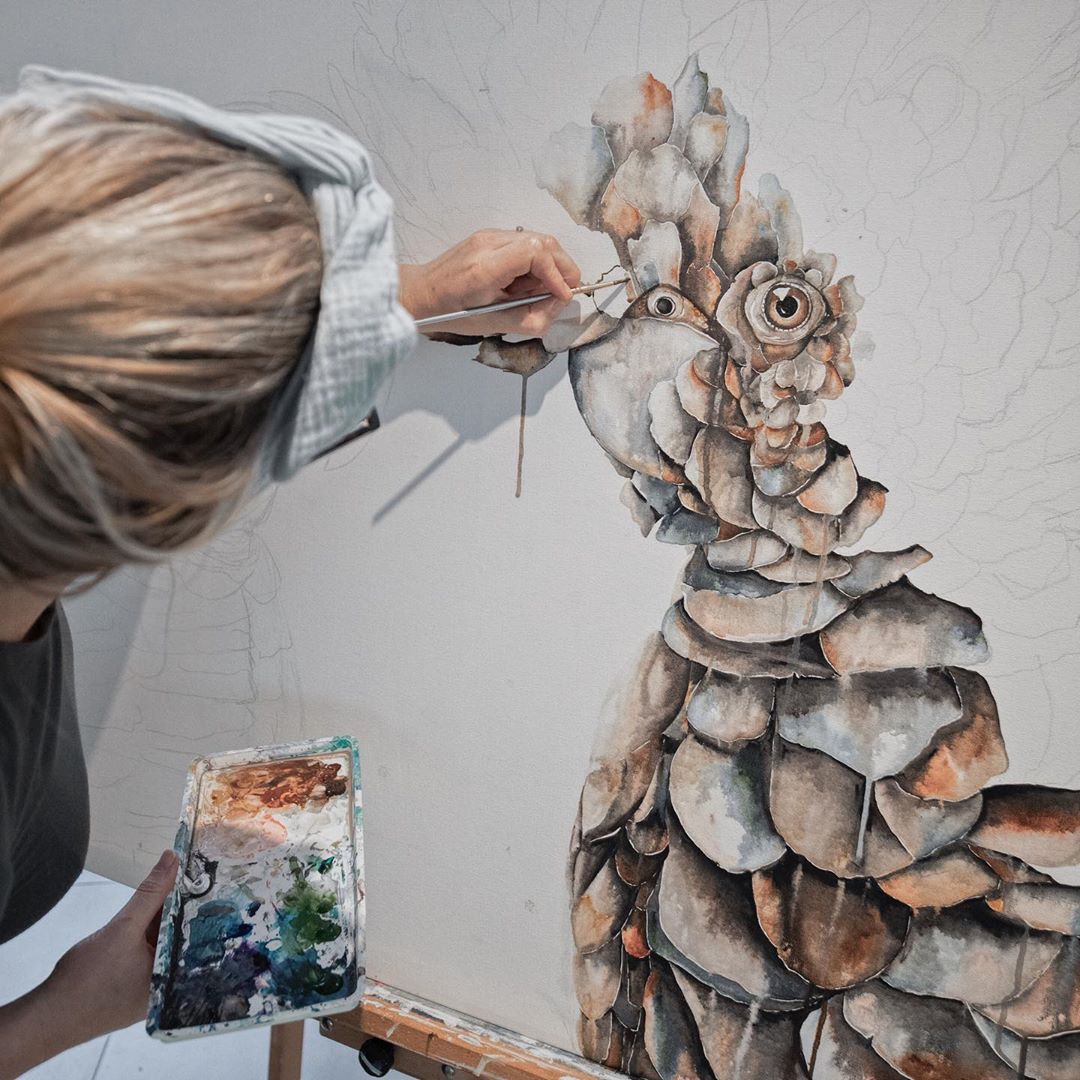 Elvis was a 'show' bird in the 80's and couldn't be returned to the wild so he now has free reign of the eco- certified habitat. "As the main rehabilitation centre for injured wildlife centre does incredible work and become a home for those that can't be released back to the wild."
Stephanie adores painting cockatoos. They are a labour of love but each section becomes its own piece of art, meditative little segments blending together.
"Layer upon layer, each feather takes approximately 4.5 minutes to complete. Depth is slowly added as my eyes adjust to where the light reflects and shadows form"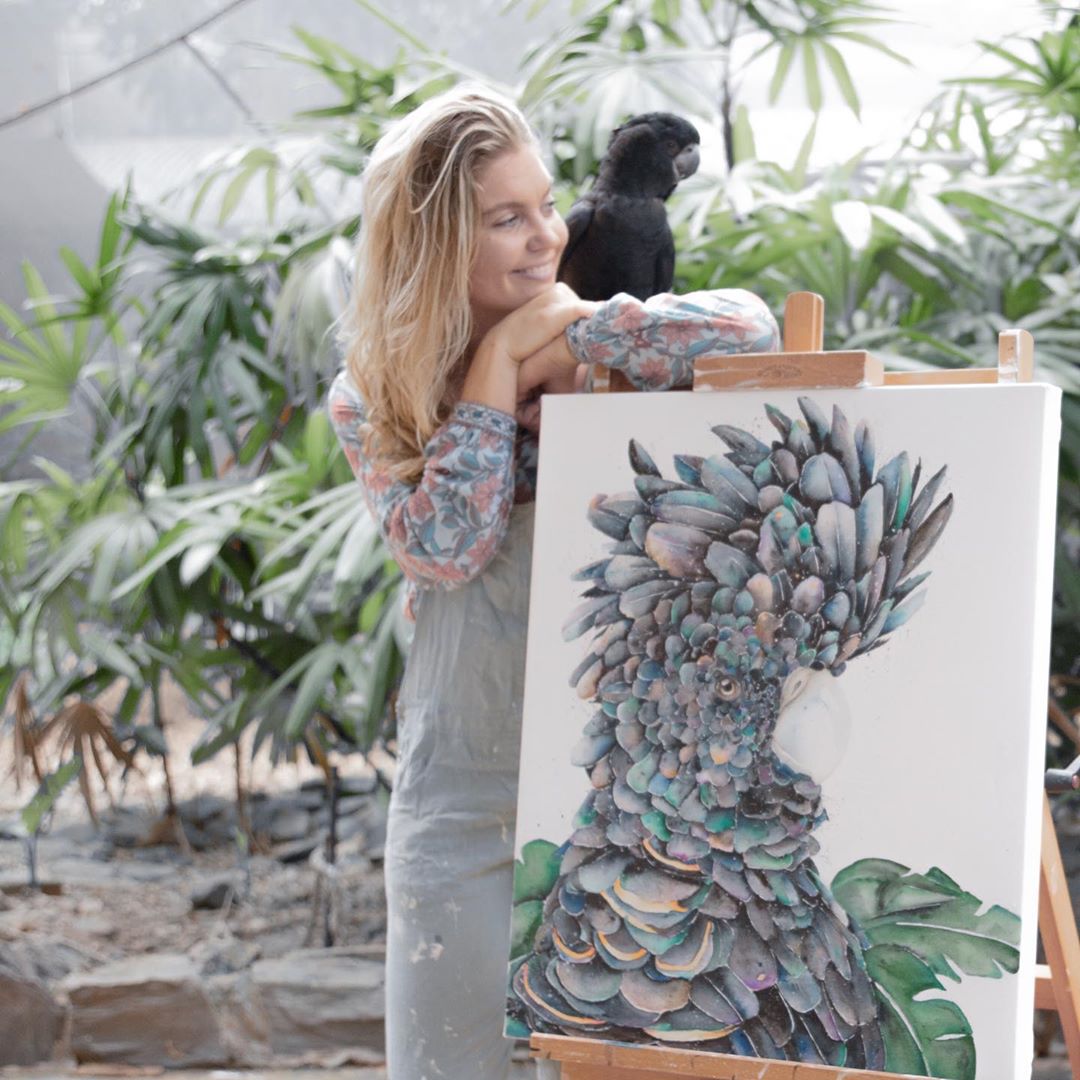 Stephanie wanted to show Elvis his portrait and hoped he would perch in his tree next to her, but it turned out he was keener to sit on her shoulder!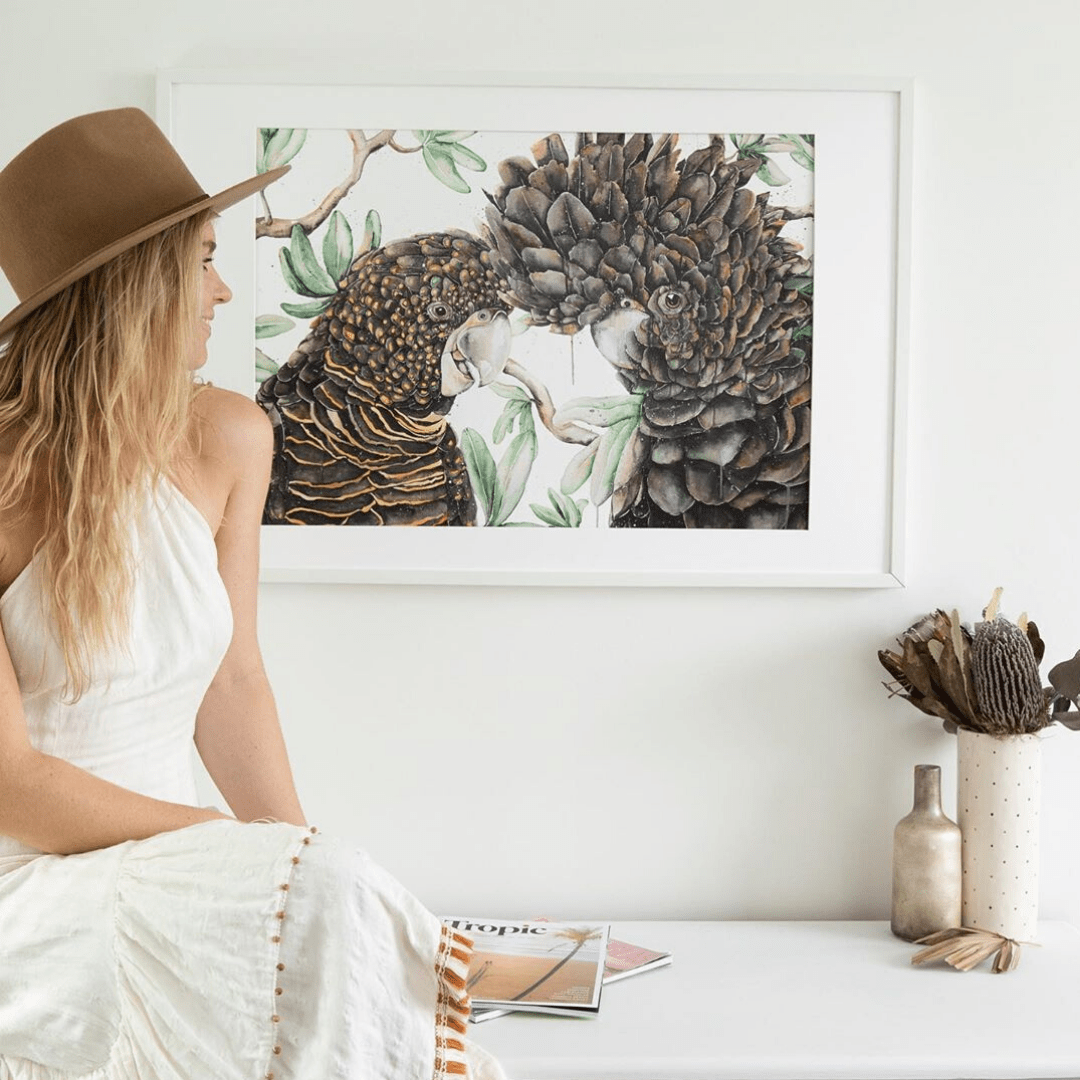 Make sure to visit Stephanie's maker profile on the Olive Tree Virtual Market on October 24th. Her works make beautiful pieces to feature in your home, and we think the make amazing gifts to send to friends overseas to show them the uniqueness of Australia's wildlife.
Big thank-you to the City of Newcastle for supporting our Virtual Market through their Industry Response Program