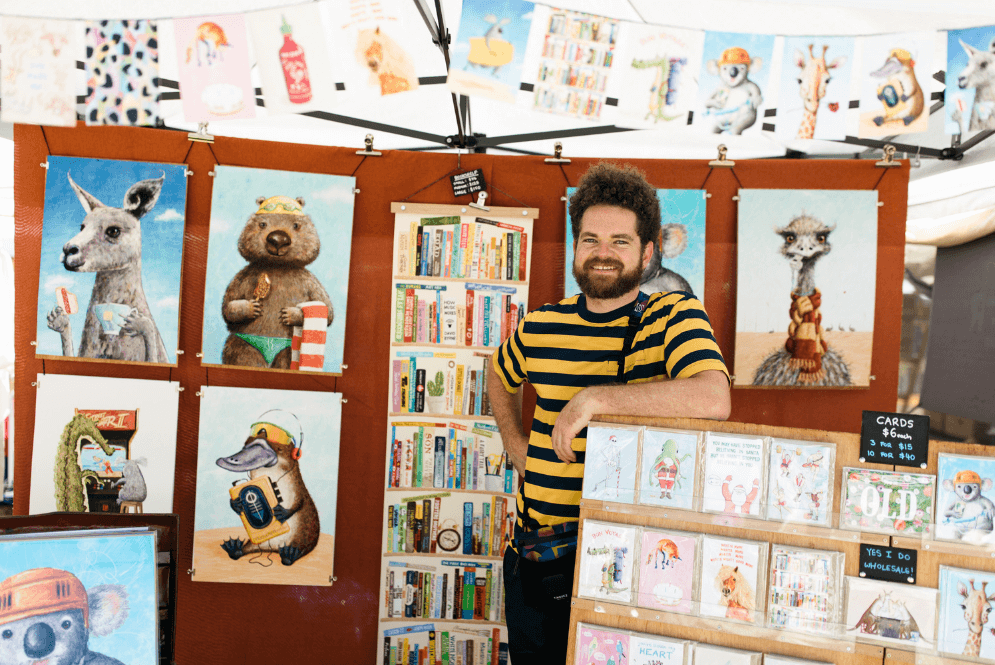 After 12 months of virtual events, The Olive Tree Market is excited to re-emerge in the physical realm as part of the amazing festival program of the 'New Annual'– The City Of Newcastle's Inaugural arts festival.
In 2020, COVID-19 meant Olive Tree had to adapt, to think differently about markets in order to create innovative initiatives to support our community in new ways. We were inspired to produce exciting new developments, to grow and build on our traditional market experience and developed a virtual platform.
The Olive Tree Market continued to be one of the strongest creative industry incubators, and drivers of social, cultural, and economic innovation during COVID. We look forward to continuing creative new projects, but are so glad to be able to return to CIVIC Park in 2021, to support Newcastle's creative community and to re-engage with our supporters and customers who have been part of our journey for over 12 years. 
This Saturday February 13th, discover a curated line-up of artists, designers, and makers featuring newly created handmade and designed. We look forward to bringing back a program of amazing roving performers and independent local music acts, to activate Civic Park. 
We can't wait to share the journey of re-emerging with our live events and connecting with you! Our two markets on February 13th and 20th will be in a condensed space as we will be sharing the park with The Hanger- another New Annual Project, so we will have two different line-ups on the market days which will include lots of our most loved artists and designers.
Stay tuned for makers who will be appearing this weekend- sign up to our newsletter for the sneak peaks this week.
We will post our requirements on our website this Wednesday as well as in our newsletter and social media for this Saturday so our lovely visitors and customers can help us make sure our event is 100% COVID safe- we are a COVID safe business! Make sure to bring your picnic rug to create your own feast from our street food line-up, keep a safe distance- at least 1.5 metres from other visitors!
Olive Tree at the New Annual is gratefully Sponsored by the City of Newcastle'